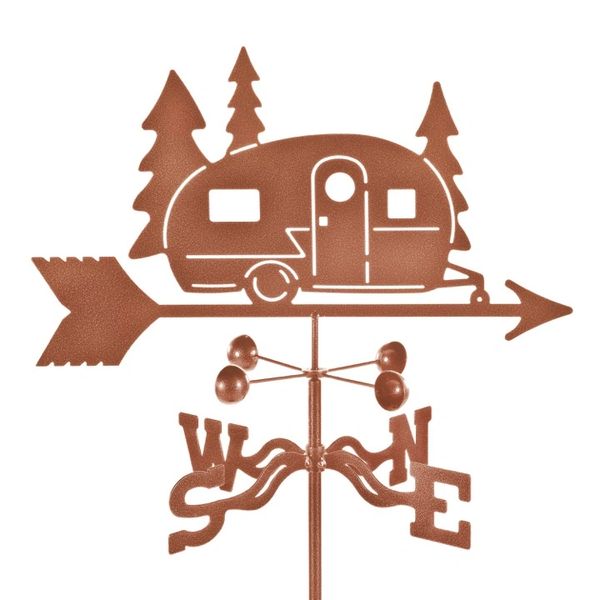 Vintage Camper
The weather vanes are made of 14 gauge steel and laser cut. They are then powder coated twice to prevent rusting.
Included are the wind cups, directional's (NSEW) and a top of your choice. Choose from either a garden stake, deck rail, post mount,
roof mount, Gazebo (4 sided mount roof).
Tops and Accessories can be purchased at an additional charge.
The tops are interchangeable so you can switch them out for a different holidays or other designs. To purchase an additional weather vane top
it would be $45 dollars + shipping                        
Reviews